The Department's Current Events
Mr. Shadi Sayed Al-Atris, a demonstrator in the department, got his Master's degree with an excellent grade for a thesis entitled: Children's Literature by Abdullah Dia Quzan Oglu, Through his novel The Ruling Knight.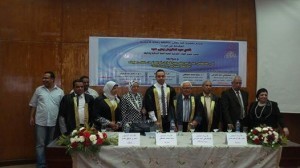 ******************************************
Dr. Gamal Said Abdul Ghani – A Lecturer in the Oriental Languages ​​department- has recently published his translated version of the Turkish novel (Almstalbon) within the series of awards of the Egyptian General Book Organization …………. Wishing him continued success.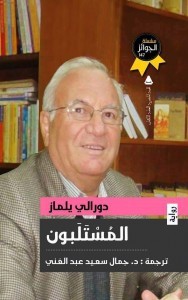 ******************************************
During the events of the new academic year 2015/2016, the head of the Oriental Languages department, Prof. Ahmed Kamel Rawi, held an orientation session for First year students enrolled in the Oriental Languages department. The orientation was attended by all members of the Teaching Staff of the department. Furthermore, the department had the privilege of the attendance of Prof. Abdallah Abd El Halim, Vice Dean for Education and Student Affairs, and Mr. Hilal, Director of Youth Welfare department in the faculty.
Translated by:  Reem Ali, Assistant Lecturer
Revised and Edited by: Nahla Surour, Lecturer
English Department, Faculty of Arts, Helwan University
Uploaded By: Toqa S. Ahmed
Demonstrator
English Department, Faculty of Arts, Helwan University