Chair Professor of the Hebrew Department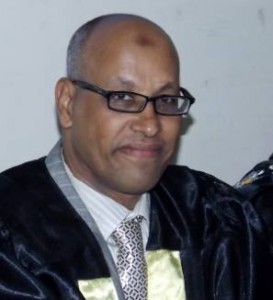 Vision of the Department:
The Hebrew Department in the Faculty of Arts, Helwan University has a new Vision in teaching Hebrew in Egypt.      
Aim of the Department:
The Department of Hebrew aims to bring up fluent students who are able to use the language in conversation and translation. The department also aims to enrich the students' knowledge of the history and literature of the language.
Objectives of the Department:
The Department seeks to help the students acquire the skills needed in the following fields:
Journalistic translation.
Call centre careers which need skills of listening and Speaking.
Specialised military careers.
Careers in media outlets (radio and television) due to the trend of translating media in Hebrew.
In order to achieve these objectives, a rich curriculum has been set. The curriculum contains courses of modern and contemporary Hebrew literature as well as translation and listening.
The Department of Hebrew aims to create patriotic and cultured Egyptian youth who are fluent in Hebrew.
Admission Requirements:
The Department admits (200) students—Part-time enrolment is not accepted.
The student must have scored a total of 65% in the languages (Arabic-English-Selected third language).
Translated by:  Toqa S. Ahmed, Demonstrator
Revised and Edited by: Nahla Surour, Lecturer
English Department, Faculty of Arts, Helwan University
Uploaded By: Toqa S. Ahmed
Demonstrator
English Department, Faculty of Arts, Helwan University